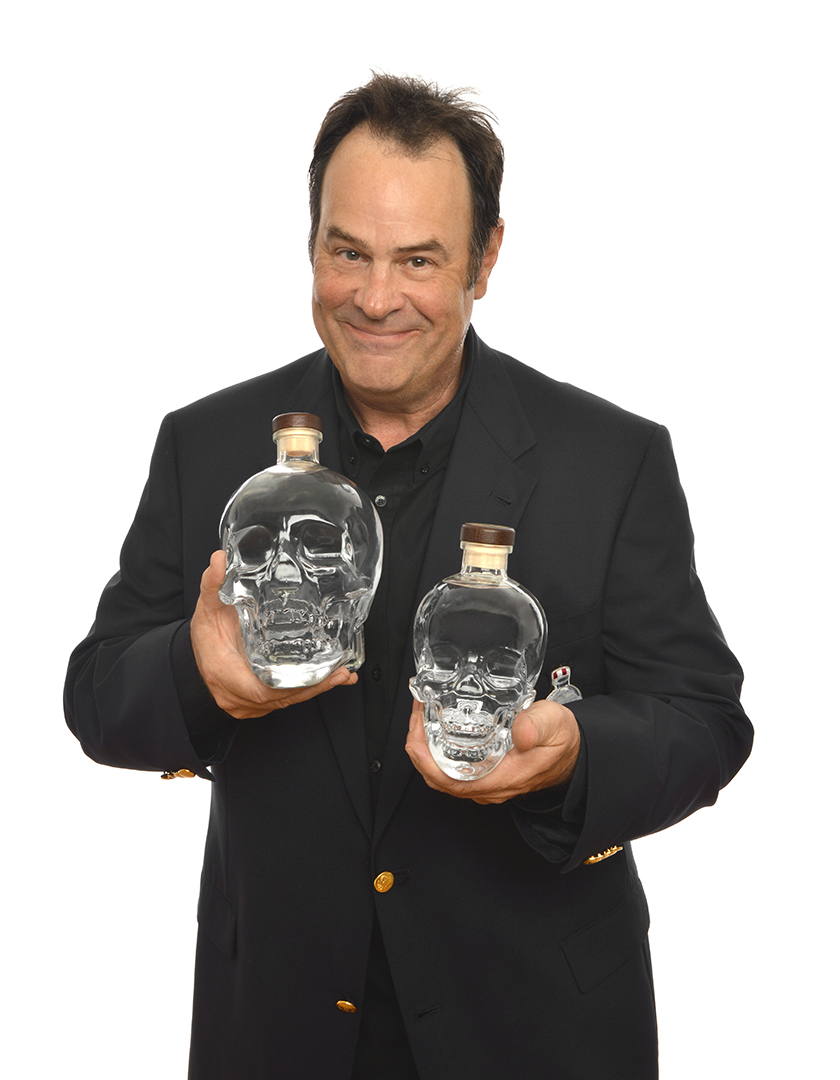 Writer Actor Dan Aykroyd first came to the public's attention when he began as one of the prime-time players on Saturday Night Live. He has co-created numerous films such as credits LOVE AT FIRST SIGHT, BLUES BROTHERS, SPIES LIKE US, DRAGNET, GHOSTBUSTERS, GHOSTBUSTERS II, CONEHEADS, NOTHING BUT TROUBLE (VALKENVANIA), BLUES BROTHERS 2000.
Aykroyd garnered a Grammy nomination as Best New Artist in 1979 for the triple platinum selling BRIEFCASE FULL OF BLUES record album which he recorded with his then partner John Belushi. He also received an Oscar nomination for his performance as Best Supporting Actor in Driving Miss Daisy which received an Academy Award for Best Picture in 1989. In addition to his Grammy and Oscar nominations he was awarded an Emmy for his writing on the Saturday Night Live show starring Sissy Spacek.
Dan was invested with the Order of Canada, which is given to prominent Canadians who "desire to make a better country." He joined the pioneering Canadian Union of Postal Workers as an active member in 1969. He is a member of the Association of Canadian Television Radio Artists, the American Federation of Television and Radio Artists, the Screen Actors Guild, the Writers Guild of America and is a subscribing benefactor to the American Society for Psychical Research and the Mutual U.F.O. Network.
In 1993 he and Hard Rock Café co-founder Isaac Tigrett founded the House of Blues Entertainment, Inc. along with Laurence Bilzerian. As Elwood Blues, Dan hosts the long running House of Blues Radio Hour which is syndicated on 180 radio stations through the United Stations Radio Networks. House of Blues was sold to Live Nation Entertainment in 2006.
Aykroyd holds the rights to Patron Spirits which he distributes throughout Canada. Patron Tequila is the number one selling tequila in North America and he hopes to do the same in his native country of Canada.
In December 2005, Dan Aykroyd entered the wine business in Canada by investing and partnering with Toronto-based Diamond Estates Wines & Spirits LTD. The success of his spirit business in Canada prompted Dan to enter the U.S. marketplace in December 2008 with his distinctive Crystal Head Vodka which is produced in Newfoundland and now sold worldwide. CHV won the Double Gold Medal at the San Francisco World Spirit Competition. The award winning vodka is renowned for being filtered through Herkimer Diamonds and contains no additives. The beautiful glass bottle was designed by famed artist John Alexander and is made by the renowned Bruni Glass Company.